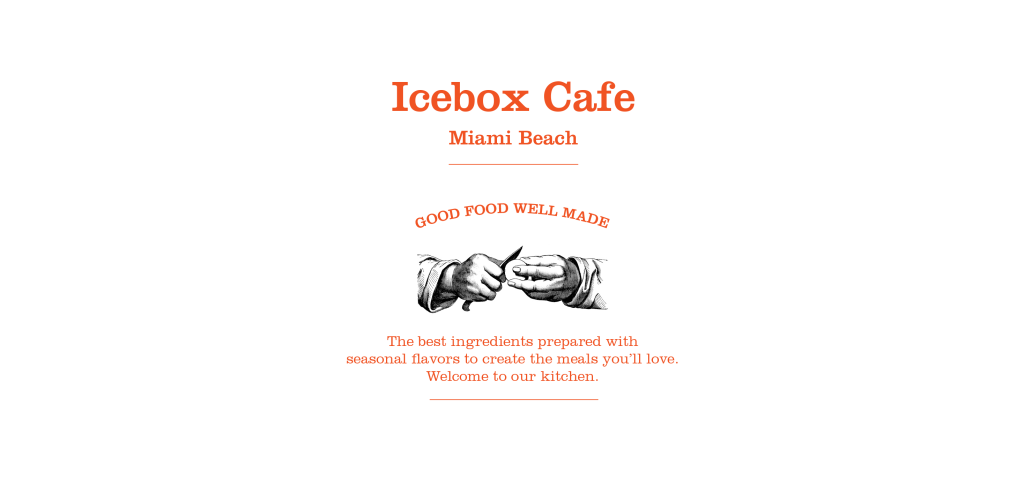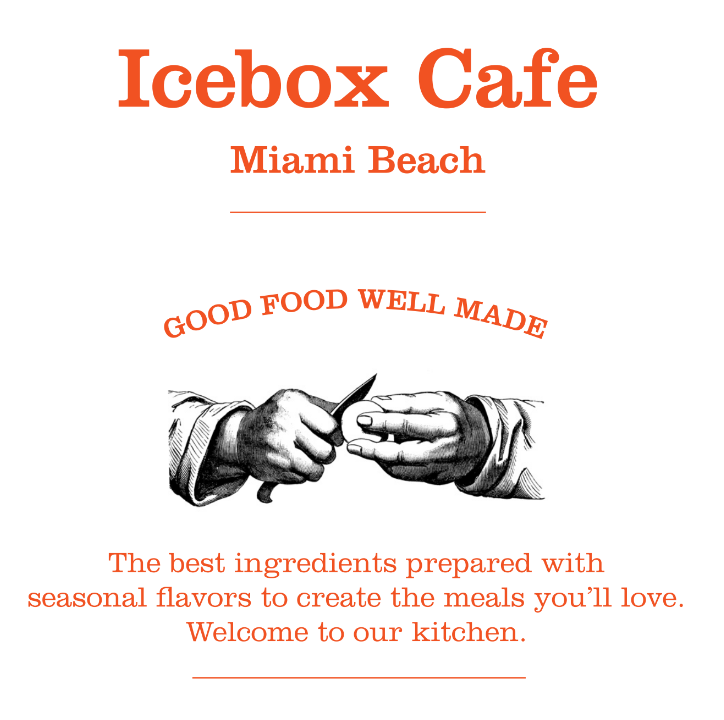 Dear Friends:
It's turkey time again and we are offering a 2021 Thanksgiving Dinner in true Icebox Cafe style.
Don't wait until the last minute and miss out! Order early.
Enclosed is an order form with our holiday menu and prices. Please make sure to send it in as soon as possible. The cut-off date for accepting orders is November 21st—four days before the holiday.
When filling out the order form, please follow these simple instructions:
Fill out name and telephone number. We may need to reach you if we have any questions about your order.
Indicate how many Dinner packages or Prix Fixe dinners you will be ordering. If you selected more than one, please remember to add it to the total price.
If you're ordering a la carte, simply place the number of desired items next to the items you wish to order.
Add up your total. Remember to add any extras you may have chosen.
Add Florida sales tax (9%) to the total and that will be your total due.
Please make sure to include payment. If paying by credit card, please fill out the credit card authorization form. If paying by check, please include check for full amount along with 2 forms of ID (i.e. drivers license and credit card). If you prefer to pay with cash, please make sure to stop by Icebox Cafe with your order form and full payment.

Have a wonderful holiday!

The Icebox Cafe Team
Dinner Package
Dinner Package
for 8-10 guests Fresh roasted turkey 14-16 lbs. Choice of 2 side dishes and stuffing, homemade gravy, homemade cranberry sauce, one dozen biscuits or corn muffins, 9" apple pie, and 9" pumpkin pie.